Maybe you missed it? Banana Pi R3 Review
Xiaomi AX3000T Review: Are the features and specifications worth it?
Xiaomi Router AX3000T
On August 26, the Xiaomi Router AX3000T router was officially released with an enticing initial price of 189 yuan ($26), which will later be available for 249 yuan ($34).
While the meaning of the suffix "T" in Xiaomi AX3000T remains undisclosed, we speculate that it could signify the remarkable Turbo performance delivered by its cutting-edge WiFi6 technology. The Xiaomi AX3000T router has a maximum bandwidth capacity of 160MHz, allowing for an impressive dual-band concurrent wireless rate of up to 2976Mbps. Specifically, the 5GHz band boasts a remarkable rate of 2402Mbps, while the 2.4GHz band performs at a commendable 574Mbps.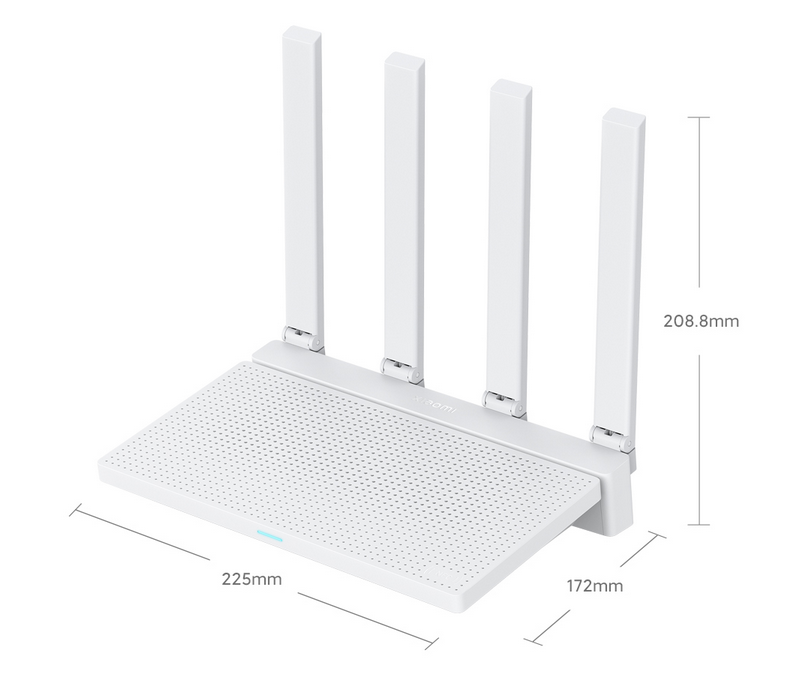 ---
Improved Connectivity
The Xiaomi Router AX3000T is equipped with an extraordinary Xtra Range technology and an impressive "2+1" 5GHz antenna configuration. This innovative design considerably boosts signal strength, just like having an extra antenna. It successfully addresses problems such as poor 5G signal penetration through walls and eradicates areas with no signal within households.
Compatibility
Xiaomi smart router, offers an extensive range of features and exceptional compatibility. Compatible with Xiaomi/Redmi routers for MESH networking, expands range and improves coverage.
NFC
It supports NFC fast connection and smooth connection with Mijia IoT devices. This allows automatic matching with the Mijia App when turned on for the first time, without needing to configure network information separately.
---
Hardware
The AX3000T router is powered by the cutting-edge MediaTek Filogic 820 platform, which boasts a 1.3GHz dual-core A53 processor, ensuring top-notch performance. The powerful hardware allows smooth performance and stable connectivity for up to 128 devices. It is great for households with a lot of technology. Moreover, the router is equipped with 256MB of RAM, which significantly boosts its overall performance.
The AX3000T router boasts four high-speed Ethernet ports, with full-gigabit capacity, for seamless dual WAN and LAN port aggregation. This is an essential tool for households that have multiple broadband connections. By combining a dual-gigabit Ethernet-compatible NAS, users are able to create an incredibly fast 2-gigabit private cloud drive.
---
Dual-port aggregation
Dual-port aggregation, also known as link aggregation or port trunking, is a technique used in computer networking to combine multiple physical network ports into a single logical port. This allows for increased bandwidth and redundancy.
In dual-port aggregation, two network ports are combined to form a single logical port. This logical port appears as a single high-bandwidth connection to the rest of the network. The two physical ports can be connected to different switches or devices, providing redundancy in case one of the connections fails.
Dual-port aggregation is commonly used in data centers and enterprise networks where high bandwidth and reliability are required. It allows for increased throughput and load balancing across multiple connections, improving overall network performance.
To implement dual-port aggregation, both the network switch and the connected devices must support the IEEE 802.3ad Link Aggregation Control Protocol (LACP) or a similar protocol. LACP enables the negotiation and configuration of link aggregation between devices.
Overall, dual-port aggregation provides increased bandwidth and redundancy in computer networks, improving performance and reliability.
---
Additional Features
The router also offers the mixed Mesh networking feature for Xiaomi/Redmi Wi-Fi 6 routers, which can handle up to 10 devices. It ensures a seamless, millisecond-level transition between devices.
Additionally, the AX3000T has built-in security measures, such as automatic interception of unauthorized internet access and app/website access restrictions. NFC quick connect, IPTV network television and multi-platform gaming acceleration are among its other key offerings.
---
OpenWrt Support
Yes, it is highly probable. The device is constructed using the powerful MediaTek Filogic 820 platform, which boasts an impressive two CPU cores. This platform has proven to have excellent Linux compatibility. Therefore, it is highly probable that this device will be able to support OpenWrt.
---
Xiaomi Router AX3000T Price and Availability
Xiaomi announced on Weibo that pre-orders for the Xiaomi Router AX3000T have started in China. The current price is 189 yuan ($26). It is now available for purchase on ecommerce platforms such as Xiaomi Mall, Xiaomi Youpin, JD.com, Tmall, and Pinduoduo. You can find it for as low as ~$40 on AliExpress stores, which is truly an irresistible deal.
---
If I buy the Chinese edition, will I have multilingual support?
The answer is definitely yes.
In order to use different languages on the Xiaomi Mi Wi-Fi mobile app, it is necessary to adjust the default account geolocation to Mainland China.
To access web content in English or other languages, simply utilize the built-in Google translation tool found within Chrome-based browsers. Just right-click your mouse and immerse yourself in a world of limitless possibilities.
---
What about a multilingual global edition?
Currently, there is also a global edition available for purchase at a price of $58.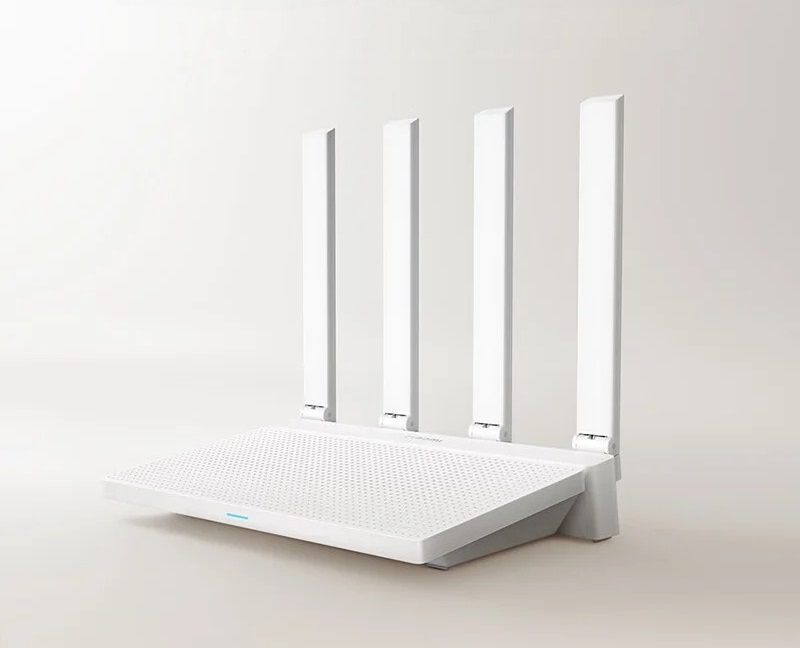 Chinese Edition
Store name: TookFun Life Tech Store
This site contains affiliate links to products. We may receive a commission for purchases made through these links.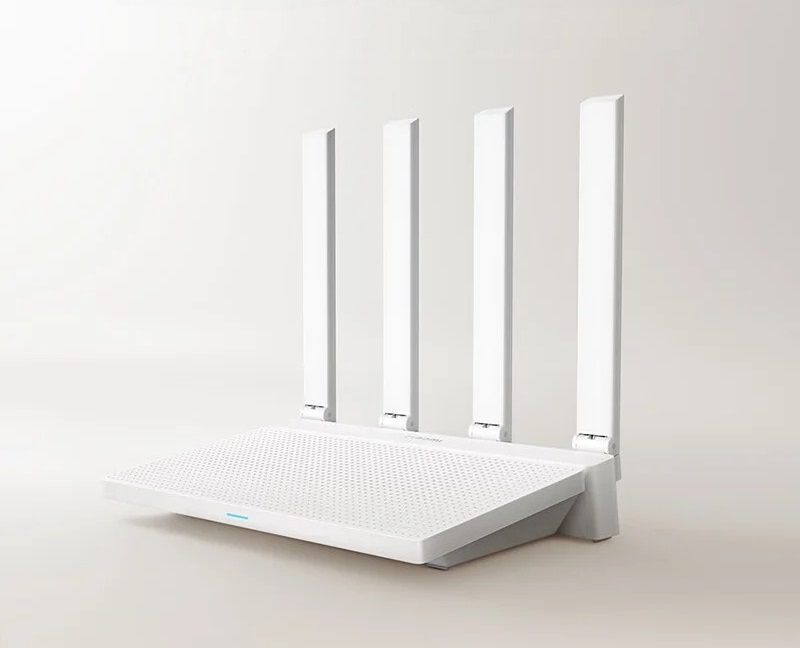 Global Edition (Multilingual)
Store name: Xiao_Mi Online Store
This site contains affiliate links to products. We may receive a commission for purchases made through these links.