Software
Interface and apps
The AM8 device comes with a clean Android 11.0 firmware that has minimal pre-installed apps which assure smooth performance. The navigation is simple, and the controls are easy to use. Users can easily access their favorite apps, settings, and features without any distractions or complications.
Launchers
When you start the device, you can choose between two exciting launchers to set as your default. One is called Launcher3, and the other is the ULauncher, which resembles the sleek interface of Android TV. We have tested both launchers and had a positive experience with them.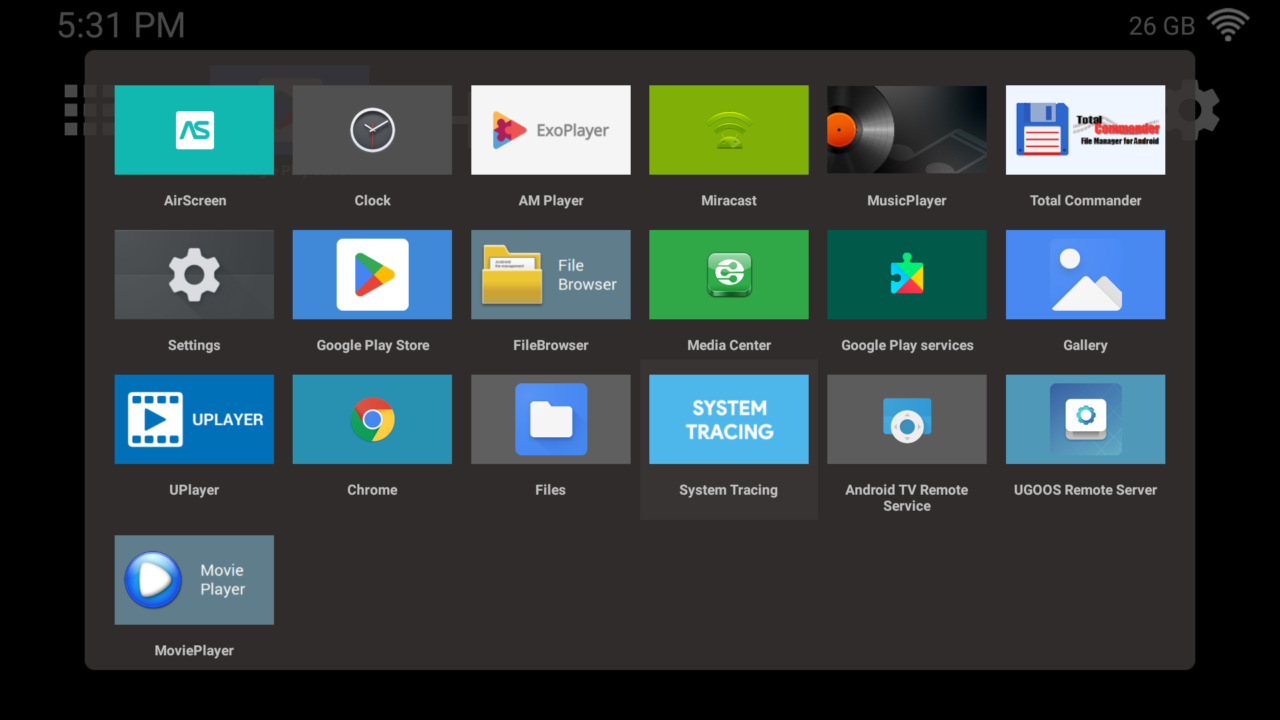 Special Software Features
Ugoos included features we found useful. Some noteworthy features include the convenient one-click Root button you would not find in most Android TV boxes. They also added advanced sounds settings for selecting preferred audio formats, frame rate settings, and lastly also power management settings that can be used to set different power scenarios.
Pre-installed Apps
The device firmware has very few apps, so it is quite clean. Ugoos has gone above and beyond by incorporating various essential apps into their system. Ugoos included a few apps like Total Commander, Air Screen, Ugoos Remote Server, AM Player, Miracast, Include UPLayer and more as seen in the above screenshots.