---
Baseus Sunshine Series Night Lamp
Baseus Night Lamp Sunshine series comes in two editions. Warm light and cold white colors of your choosing. This product might seem like an ordinary simple night lamp, but in this case, its unique external design contributes a lot to the product's functionality.
This night lamp is a multi-functional product, meaning you got two functions in the same product. The night lamp is chargeable via a USB cable and it's fully detachable from its holding base using a magnet it can also be used as a portable flashlight which can be very handy during an electrical outage.
The second highlight of the night lamp is probably its built-in PIR function. Basically, it's a passive infrared sensor that can detect motion when a person passes by the lamp and turns it on automatically.
You have three main operating modes you can choose from: on, off, and auto. When the Auto (PIR mode) function is activated it turns the lamp on for a few seconds and automatically switches off. You can place the lamp in bedrooms, kitchens, or living rooms on the walls or furniture. Baseus included a pair of 3M Adhesive stickers that are used to mount the lamp base on flat-type surfaces. One sticker is applied to the base unit and an additional replacement sticker is also included.
---
---
Specification
Brand Name: BASEUS
Type: USB Light
Model Number: Induction Night Light
Package: Yes
Product: Led Induction Night Light Lamp
Features: Infrared Smart Control
Types: human body induction, night light, USB charging, bedside lamp
Application: Hallway Bedroom Closet Stairs Kitchen
Material: ABS+PC
Power: 0.5W
Battery capacity: 500mAh
Color temperature: 4000K(Natural light)/6500K(White light)
Size: about 164*40*39mm
Feature 1: Magnetic installation
Feature 2: Intelligent induction light
Feature 3: long-lasting with 500mAh large capacity battery
---
Main Highlights
Semi-Y shape design: Large plane of the illumination
USB Chargeable (Type-C Cable)
Portable – Detachable Magnetic Base
150 Days: long endurance
Dual induction: PIR human body induction photosensitive induction
Magnetic installation: Easier pick and place
---
The Package
Unboxing (Package Content)
1x Night Lamp.
2x User Guide.
1x Mounting Base with 3M Adhesive sticker (Pre-Applied).
1x 3M Adhesive replacement sticker.
1x Warranty Card.
1x Service Card.
---
Designed for functionality
Basus designed the lamp in a semi-Y shape, but we think it reminds us more of a Banana fruit shape. The lamp has excellent build quality, made from a plastic surface that doesn't look cheap weighing only 69g.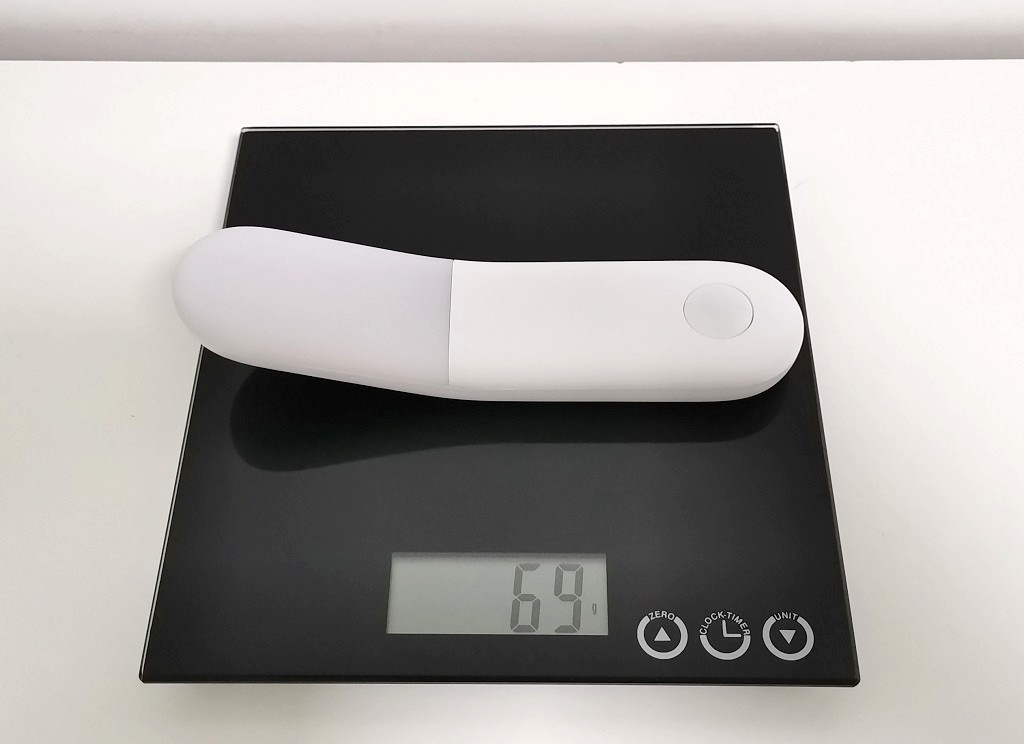 The main consideration of designing it with a semi-Y shape is to give the lamp a larger effective 160-degree range in PIR mode. On top of this, its exterior looks more attractive and easy to carry as a portable lamp/emergency flashlight as shown in the picture below.
---
Battery & Power
As mentioned previously, the night lamp is powered by a built-in 500mAh battery. According to the company's product specifications has a battery life of 150 hours after a single charge. Baseus included a Type-C USB charging cable that you can plug into a standard 5V -1A USB host to charge the device. To charge the lamp you just need to separate the lamp from the holding / mounting base which also has a built-in magnet. Once you charge the unit, you can simply return it to the mounting base.
---
Charging
Based on our real testing, it takes about two hours to fully charge the lamp. After a single full charge using a type C USB cable, you can expect it to run for up to 4 weeks.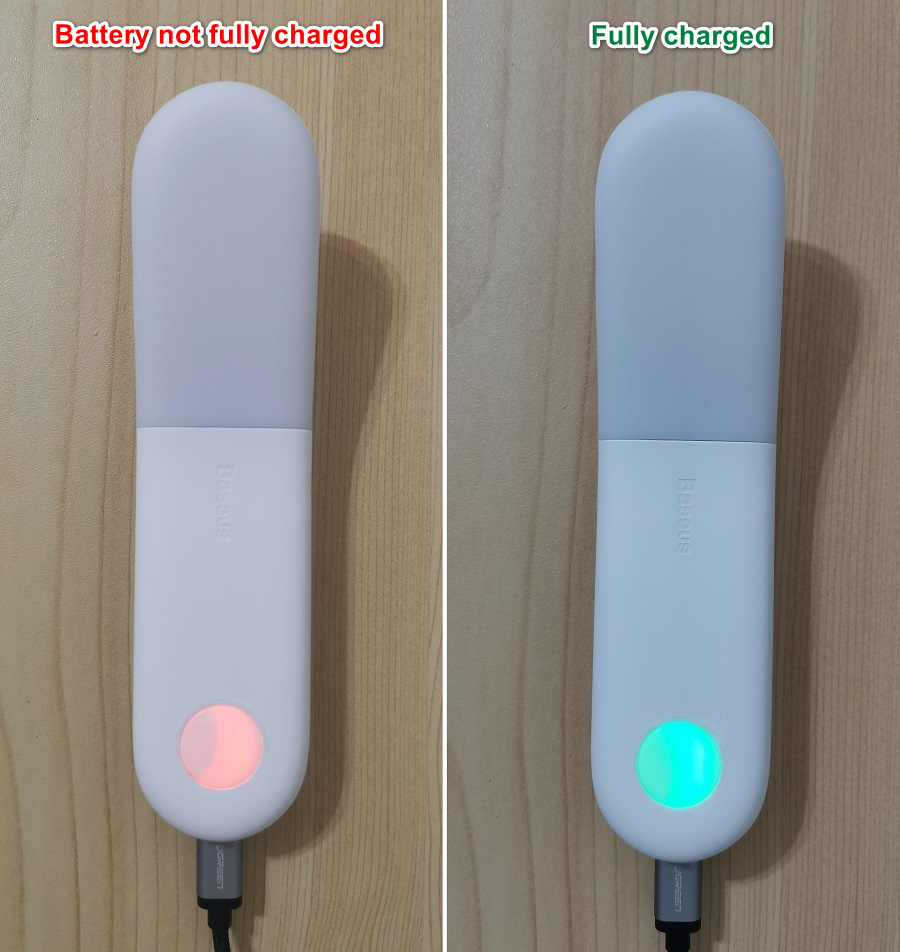 ---
Mounting the night lamp
The lamp can be easily mounted on a door frame or any smooth straight surface is preferable. When the lamp is not used in PIR mode, you can always turn it off using the switch located on the back of the lamp.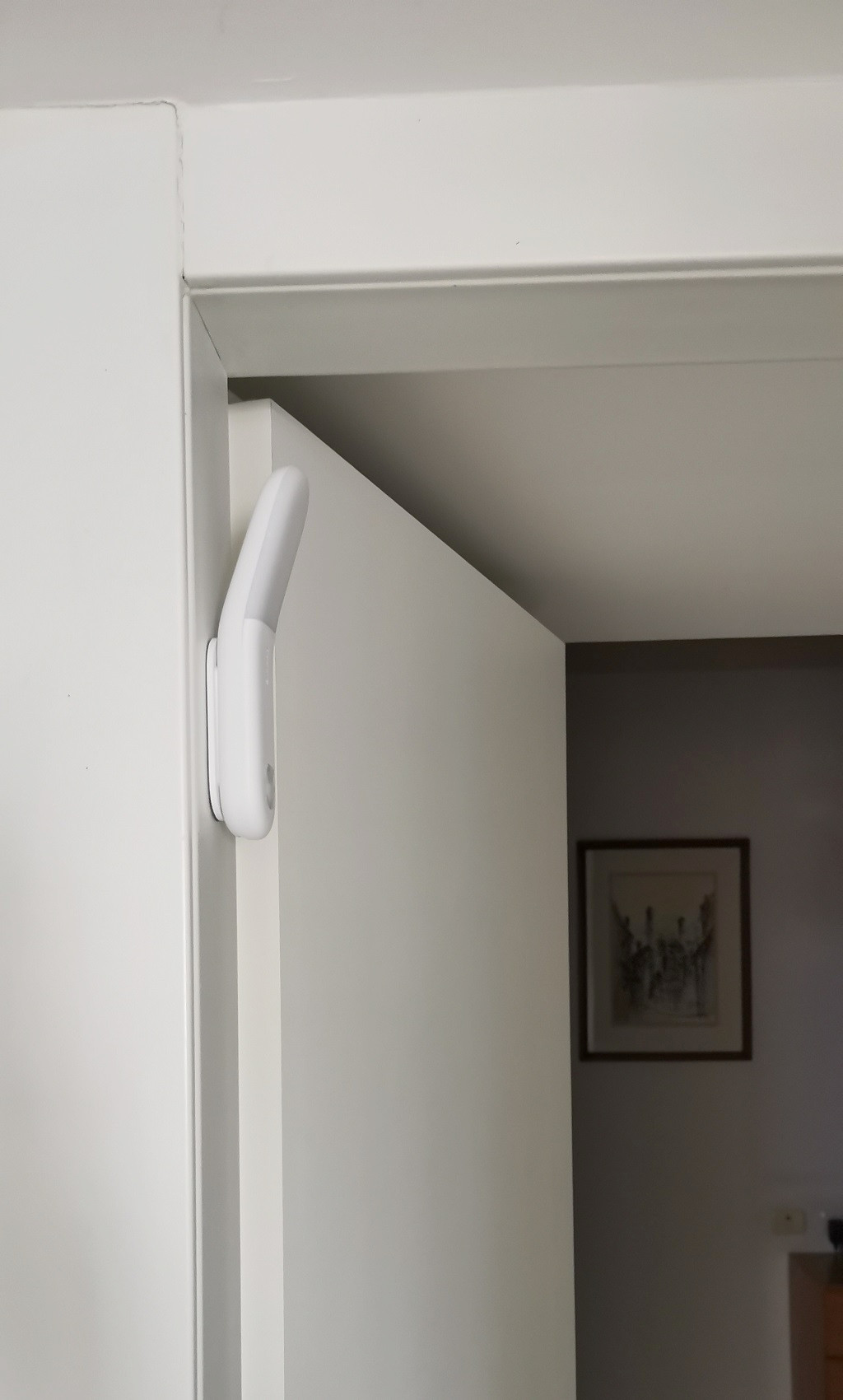 ---
PIR Mode Operation
When PIR mode is set to Auto mode, the will lamp automatically detects movements, and turn the lamp off after a few seconds. Keep in mind that this mode applies to night/evening conditions and low-light conditions. If you use the lamp in daylight, it will not work, but it will work as soon as light conditions change overnight or in the evening.
---
Verdict
An awesome well-designed night lamp that doesn't look cheap and has a modern clean look with An emergency light function that is useful to have in every home. Absolutely a product that we highly recommend buying and you will find it on AliExpress.
---
Price & Availability
POSITIVES
Design

Quality

Value for Money

PIR Motion Sensor

Can be used as an emergency flashlight