---
Ivacy VPN Service – Introduction
Ivacy VPN subscription plans are very cost-effective, starting as low as f €1.9 per month! VPNs are cybersecurity tools that protect users against falling victim to online criminal activity like hacking attempts and data theft by masking their original IP address. A VPN can do this by letting a user connect to the internet through a remote and secure server via a proxy. Apart from this feature, most good VPNs, like Ivacy VPN, offer up to 256-bit AES military-grade encryption to ensure all communication between the user's device and the internet is end-to-end.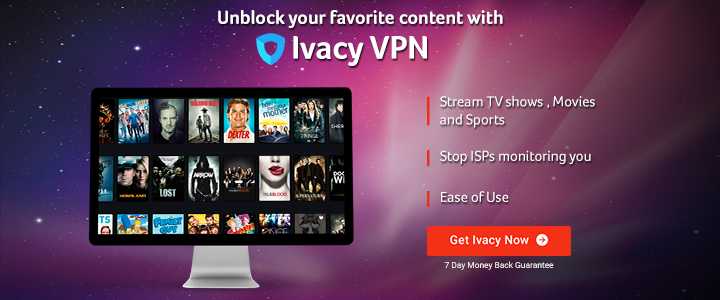 The VPN industry saw a boom after several big names in the business world were hacked into, and their data were stolen. With the growing cybersecurity concerns, VPNs turned out to be a savior, with an almost endless list of service providers striving to ensure that their clients are safe online, making the decision for which one to opt for nearly impossible.
The good news is that people looking for a VPN service can now end their search quickly by looking at Ivacy VPN's benefits.
---
Ivacy VPN quick overview
One of the best signifiers of success is time—or how long the product has been running successfully in the market. Among the top options, Ivacy VPN has thus far had the longest successful run. Starting in 2007, the VPN has been a favorite for many cybersecurity enthusiasts, gamers, and streamers. With an Ivacy VPN subscription, users have access to over 3500 servers in more than a hundred locations worldwide, benefiting from excellent value for money. Streamers and gamers can use this vast network to access Hulu, unblock Netflix regional libraries, and gain access to different deals and discounts.
Ivacy VPN makes online privacy and security easily accessible to internet users. Once a user is connected to a VPN, their activities will become untraceable and anonymous, which means that no one will track their online activities back to them. The tool also offers additional advanced security features, including:
Secure DNS
Up to 256-bit Military-Grade Encryption
IPv6 Leak Protection
Public Wi-Fi Security and more
Internet Kill Switch
---
Streaming Experience
Stream Netflix, Disney+, Hulu, Amazon Prime, and more for as low as $1.19 per month.
If you're a streamer and want to access different platforms and content libraries from other parts of the world, Ivacy VPN is an excellent option for you. Ivacy VPN is smart enough to bypass geo-barriers and network locks without getting detected.
Not only that, but you can also bypass ISP throttling and enjoy unlimited bandwidth, translating into smooth and seamless streaming without a lot of buffering.
Ivacy Android App – Supported Streaming Services List
---
Ivacy Clients
Ivacy VPN software supports multiple OS systems, including Windows, Android, and iOS. The App is simple and very convenient to operate.
Ivacy VPN Client \ Android App
---
Ivacy Regular Plans
Includes additional 1 free month ($9.95/month)

Includes 6 free months months free ($2.50/month)

Includes 12 free months ($1.33/month)

*Military Grade 256-Bit Encryption

*Advanced IPsec & IKEV Protocols

**Free sticky password manager included in the 5 Years plan

*30-Day Money Back Guarantee

*Up to 10 Simultaneous Connections

*Unlimited High-speed Bandwidth

*Access to 45+ streaming libraries

**2000+ Servers in 100+ Locations

*Netflix - Get access to US, FR, JP, UK, AUS, DE & CA
---
Stream Netflix from different countries
Apart from the USA, Ivacy currently supports Netflix in the UK, Canada, Japan, Germany, France, and Australia. (Updated on Oct 4, 2021)
---
Connecting up to 10 devices!
Ivacy VPN is easy to use. If you have many devices at home, you can connect and protect up to 10 devices simultaneously! Avoiding the inconvenience of logging out from each device.
---
Ivacy VPN Chrome VPN Proxy Extension
Ivacy VPN is the best proxy for Chrome because it gives internet users access to 1000+ servers in 100+ locations. They can connect to as many servers as they like without limitations. In addition to free server switching, users will benefit from unrestricted bandwidth. They can stream, download, and navigate to their core content without being constrained.
---
Ivacy Halloween Special Deal
This site contains affiliate links to products. We may receive a commission for purchases made through these links.
✅

1-Year Plan


✅

$1.99 Per Month (Billed USD 47.76)


✅

Advanced IPsec & IKEV Protocols


✅

Unlimited bandwidth


✅

Free Sticky Password Manager


✅

Encrypted 2TB Cloud Storage


✅

10 Devices Simultaneous Logins


✅

5700+ Servers in 100+ Locations


✅

Netflix Region: US, FR, JP, UK, Aus, De & Ca

---
Ivacy VPN Deal – Final Words
As an affiliate partner of Ivacy's VPN service, we can state that we tested the service, and it works well. The mobile apps are also very user-friendly and easy to use. To inspire confidence in our readers, we highly recommend you try the one-month plan before engaging in a more extended subscription.